By Chloé Torterat – See original : Coupe de France: the 12mJI of the America's Cup make their return (boatsnews.com)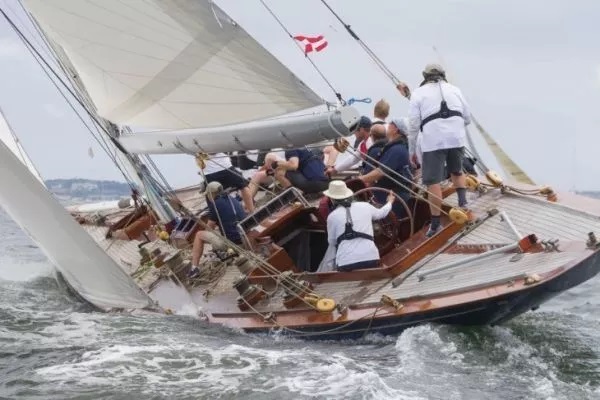 133 years after its first edition, the French Cup, organized by the Yacht-Club de France, marks the return to racing of the emblematic 12mJI. See you in 2023 and 2024 to see these former America's Cup stars racing on the water.
The return to the race of the 12mJI
133 years after the first edition, the Yacht-Club de France organizes the 55th French Cup. On this occasion, we will find more than a dozen 12mJI, gathered for 12 events in the Mediterranean. These 18 to 21 m long sailboats were designed by the greatest naval architects in the world, including Olin Stephens, Clinton Crane, William Fife III… Discovered on the Olympic Games from 1908 to 1920, they were the stars of the America's Cup from 1958 to 1987.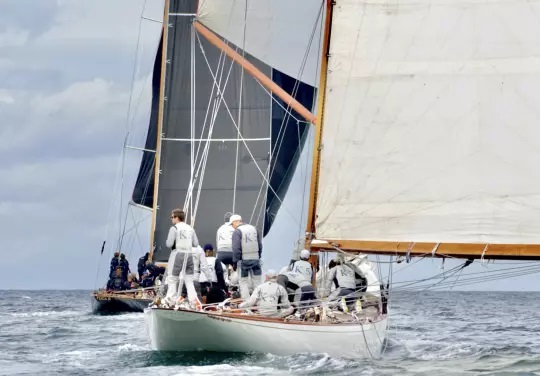 20 years later, a 55th edition of the French Cup
The French Cup, which has been dormant for 20 years, will welcome four generations of 12mJI from around the world in 2023 and 2024. For more than a year, they will be based in the south of France. This Cup, elaborated in collaboration with the YCF Allied Clubs in Cannes, Porquerolles, Saint-Tropez and Toulon, and the International Yacht-Club of Hyères, will give rise to 40 days of racing, with the objective of winning the 6-kilos solid silver Cup.
It will also be an opportunity to meet again with French Kiss and France in the colors of the YCF, former challengers of the Louis Vuitton Cup. The 12mJI fleet will be the largest since the 2011 America's Cup Jubilee in Cowes.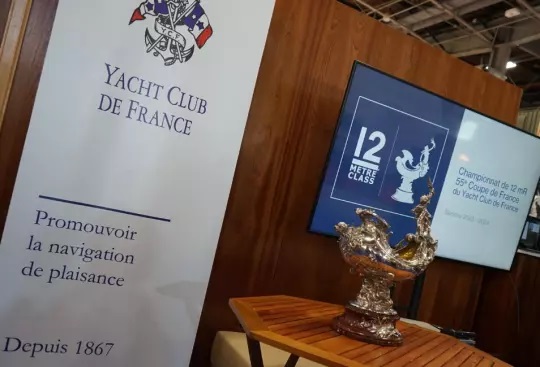 Who will win the Cup in the next two years? Only 9 French crews have won the Cup in a century, since the victory of the English in Cannes in 1898.
Season 2023
In Europe:
september 25 to 30: Royal Regattas in Cannes âeuros European Championship
october 1: Autumn Cup of the Yacht Club de France from Cannes to Saint-Tropez
october 2 to 7: Voiles de Saint-Tropez
october 10 to 15: Europa Cup in Hyères
United States – Newport, Rhode Island:
june 9-11 New York Yacht Club Annual Regatta
july 7 to 9: Sail Newport Regatta
September – 12 Metre North America Championship
Season 2024
april 24 – May 5: Season Opening in Toulon
May : Pre World Cup in Saint-Tropez
june 6 to 9: Porquerolles' Classic in Porquerolles
1 june 6-23: World Championship in Porquerolles
Early September: America's Cup 12 mJI Regatta in Barcelona
september 17 to 21: Royal Regattas in Cannes
september 22 : Autumn Cup of the YCF of Cannes in Saint-Tropez
september 23 to 28: Voiles de Saint-Tropez